Cap and Gown Order Placement
Go to https://signaturegraduation.com/pages/choose-your-school
You will be able to order your cap, gown and tassel as well as other items to commemorate your Senior year. Your order will ship to the address of your choosing. We will not come to the school to take orders this year so you will need to order on our website due to Covid 19 restrictions.
If you order apparel, typically it will ship to you 7-10 days after you place your order.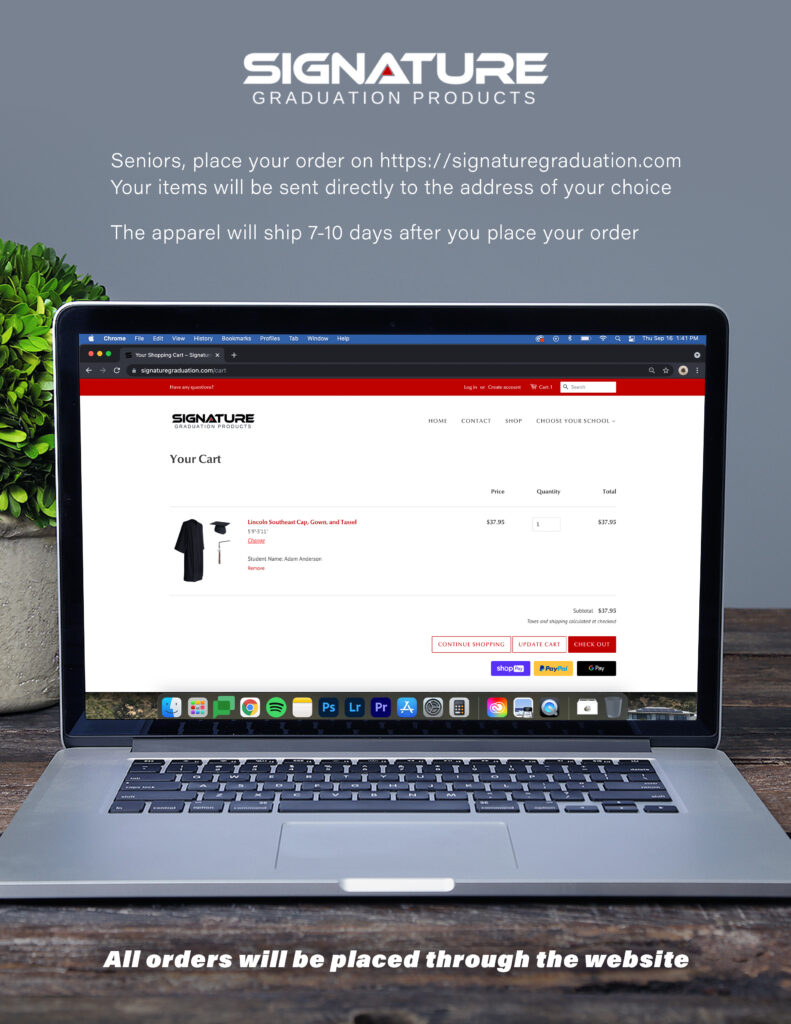 You can order now until May 16th. I would recommend placing your order before February 1st because there will be an added fee after that date.
When Will I Receive My Order?
We will ship your order to you as soon as all items are packaged. Depending on items purchased it could be the spring before your package is received. You will receive an email with tracking information to the email you provide on your order. Please watch your email for that information so you know when your package is coming.
Feel free email us at sales@signaturegraduation.com if you have any questions!